Café Momentum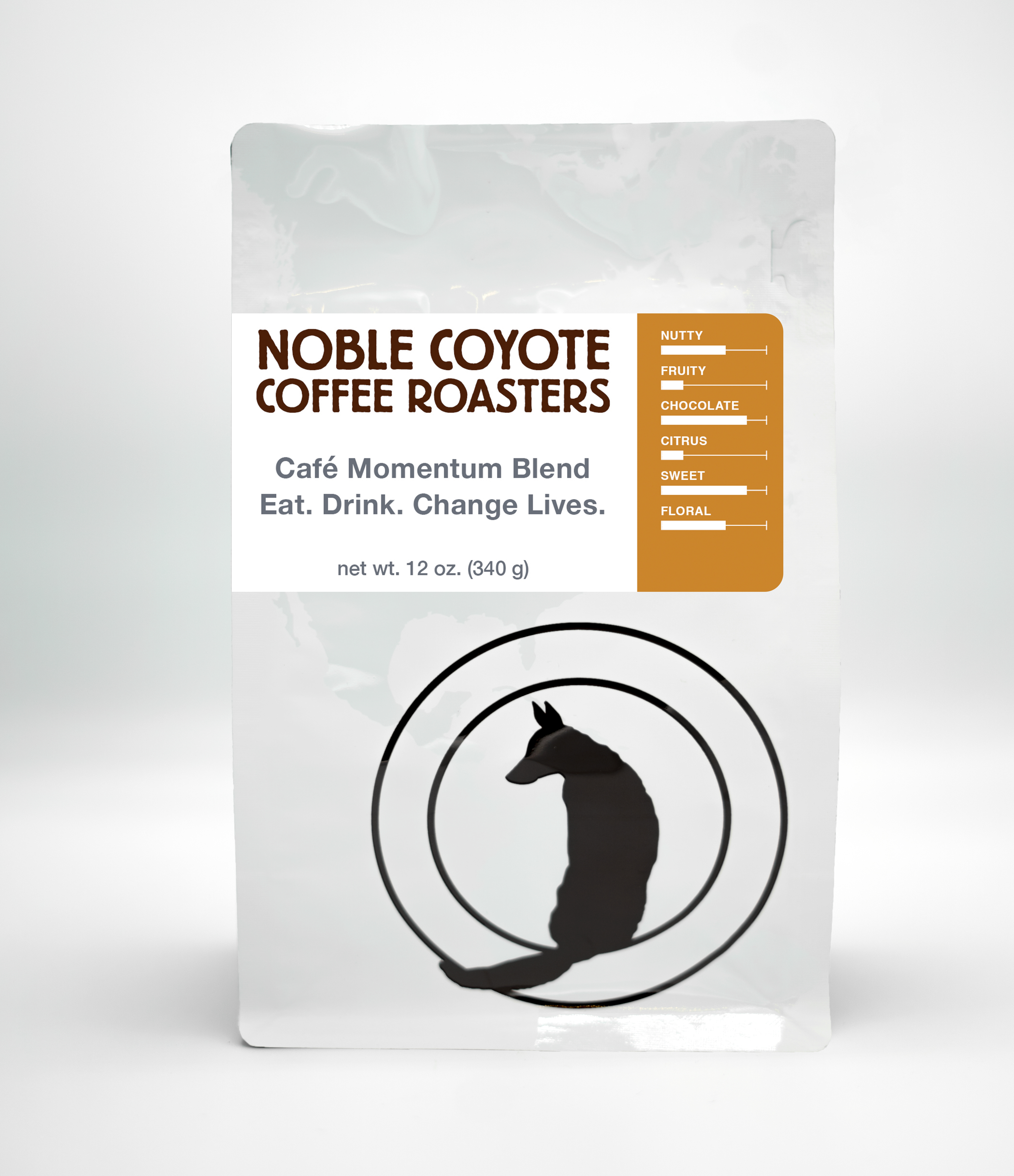 $16.00 for 12 oz.
Add to Cart
Add to My Coffee Q
About Café Momentum
Noble Coyote Coffee Roasters believes in community. To show our support we are donating a portion of proceeds from each bag of this roast that is sold to Café Momentum - a restaurant built around making a better community by empowering at-risk youth. We win. They win. You win. One delicious cup at a time. This custom roast was created by the Cafe Momentum Roast Focus Group. Visit the Cafe Momentum webpage and learn more about this wonderful program!
Tasting Notes
Tart:
Smokey:
Vanilla:
Chocolate:
Nutty:
Caramel:
Floral:
Fruity:
Bitter:
Sweet:
Café Momentum Facts
Great For:
Pour Over, Drip Machine, Chemex
Stylings:
Just Around The Blend, Texas Grand Tour
Roast:
Medium
Origin:
Multi-Region Blend
Process:
Washed
Region:
Africa
Farmer:
Country:
Varieties:
Elevation:
Certification:
Nutty, Caramel, Juicy, Molasses
Price: $17.00 for 12 oz.
Reward Beans: 25